The Isle of Wight Jobs Team. Supporting you at every stage of the recruitment process.
Isle of Wight Jobs has always been a company defined by professional values combined with market leading recruitment services and solutions. The shared values and personal responsibility across our dedicated recruitment team works to underpin every client relationship and serves as the foundation of our identity and culture.
Our team works with you, taking time to understand your needs. Using their industry leading expertise, skills and talent to deliver an enhanced solution to recruitment that adds value for you.



To be part of the success of such an exciting business on this amazing Island is a dream come true. We are changing the perception of recruitment with an ethical and digitally focused approach to business which has been of enormous benefit to candidates and our clients alike.

Reuben Loake - Managing Director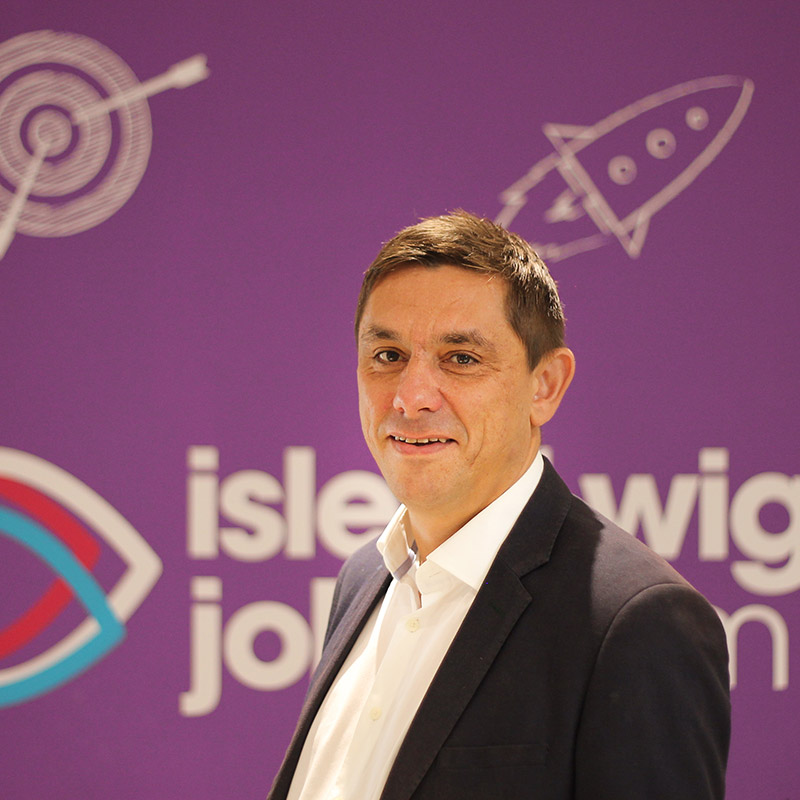 Reuben Loake - Managing Director
Reuben became Managing Director Isle of Wight Jobs in May 2013 after a long career in IT then as an Employment Relationship Manager for a national charity, helping long term unemployed islanders back to work.
Since then he has grown the business to what it is today and realised his aim to have changed the way the Island works through a digital but highly personal apporach to recruitment.
Reuben is passionate about helping local people, young and old, to find rewarding and sustainable opportunities. Reuben is also a Business Advisor for Young Enterprise on the Isle of Wight, working with young Islanders to help them realise their potential and raise aspirations.